First International Knot Exhibition 1984
First International Knot Exhibition 1984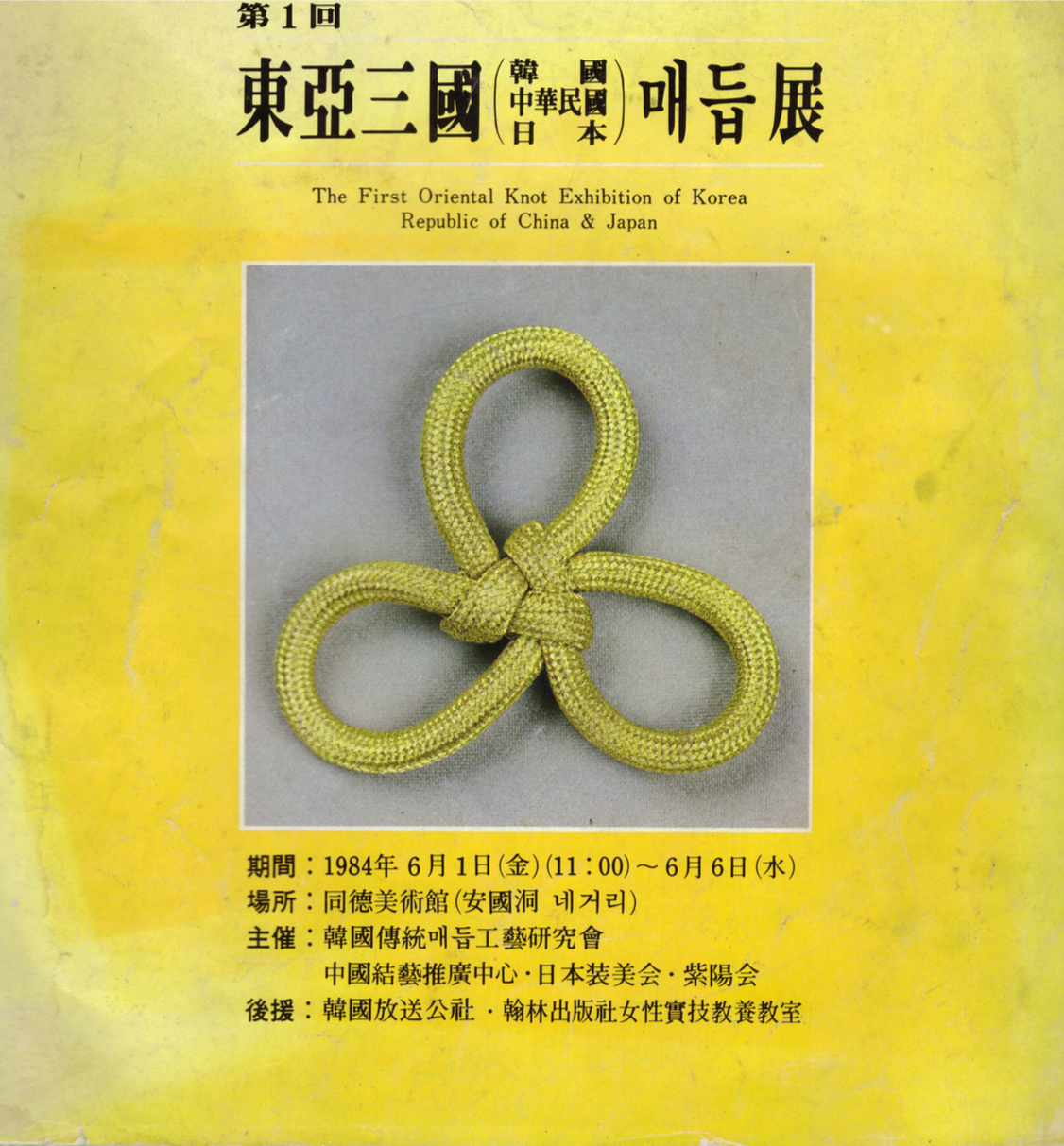 The first international decorative knot exhibition was held in Korea
with Japan and Taiwan participating.


The location is a guess based on a machine translation of the name
(동덕미술관 ~= Dongduk Art Museum). So whether Dungduk Art Gallery
(based on a search in 2019) is the same place is a question for the
original organizers and participants.


Host

Korea Knot Craft Association

Dates

Jun 01, 1984

to

Jun 06, 1984

Where

Dongduk Art Gallery

B1, Dongduk Building,
151-8, Kwanhoon-dong, Jongno-gu

Seoul

,

Seoul

,

110-300

,

South Korea

Map
click here for directions

Language

한국어 - Korean